Scary,Scary Halloween
Written by Eve Bunting
Illustrated by Jan Brett
Reviewed by Tiana N. (age 6)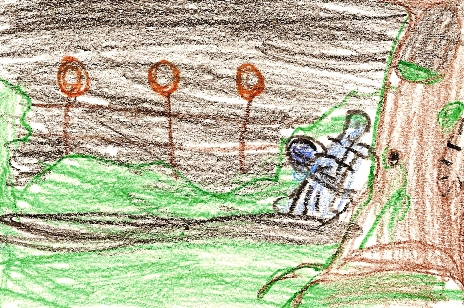 This is a Halloween story which is about some cats who watch all the different Halloween creatures go by. They see a skeleton, a ghost, a vampire, werewolf, witches, goblins, a devil and a creature in a winding sheet which they think is a monster. It is really a little boy in a mummy costume. The cats are glad when it is quiet again and they don't have to hide in the bushes any more.
I think this story is really cool at Halloween. It makes you feel scared and excited because the creatures are made to look really spooky. It has lots of pictures of just the black sky and the cat's bright green eyes shining. I also really like the Jack-o-Lanterns that are on the fence posts in many of the pictures.
This is a great story to read at Halloween for little kids.