Itchy Itchy Chicken Pox
Written by Grace MacCarone
Illustrated by Betsy Lewin
Reviewed by Ryan M. (age 6)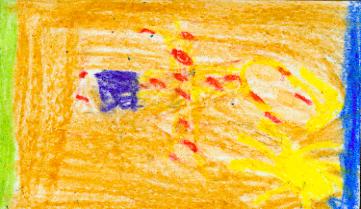 This book is about a boy who is getting sick. He is getting red spots everywhere and thinks he has a disease. He has terrible itching and wants to scratch. He takes oatmeal baths to help the itchiness. Eventually he starts to get better and the spots go away.
My favorite part is when he tries to run away from the itching but he can't get away from it. In another funny part the duck chases him and he runs to the bath in his underwear! This book reminds me of being sick and getting better and wanting to go back to school.
I recommend this book to kindergartners and first graders who like silly books. This is a rhyming book that is easy to read. This book makes you feel better about feeling or being sick. You don't have to worry.