Pumpkin Pumpkin
Written by Jeanne Titherington
Illustrated by Jeanne Titherington
Reviewed by student in Ms. Grimes' 2nd Grade Class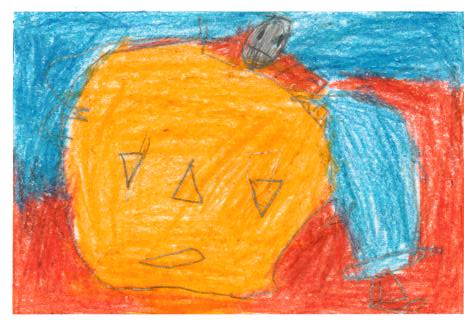 Jamie planted seeds. They were pumpkin seeds. Next it grew a sprout. Then it grew a pumpkin flower. Then it grew a little pumpkin. Then it grew and grew and grew. He picked it and put it in a wagon. He smiles because the pumpkin was big.
My favorite part was when he pulled the pumpkin in the wagon because it looked like it was going to fall over. I liked this book because I could read it. It was fun to read pumpkin books around Halloween time.
This is a good book to read in the fall when it is time to carve pumpkins.