Oh, Tucker!
Written by Steven Kroll
Illustrated by Scott Nash
Reviewed by Jasmine C. (age 7)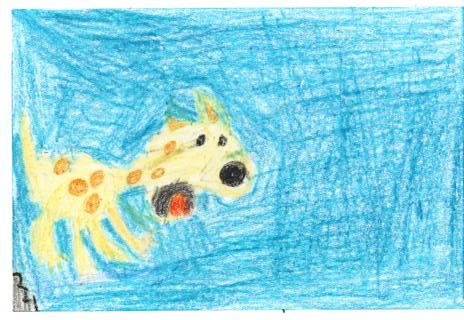 Thelma was calling Tucker for breakfast. Tucker ran and knocked the garbage can over. Tucker then licked Thelma. Tucker knocked over a vase of flowers and knocked over a china plate. Tucker ran to say good morning to Thelma's parents. Tucker hit the clock, radio, and glass of water. Tucker slipped on the stairs. Thelma says, "Oh Tucker." He kept going.
My favorite part was when Tucker ran up the stairs to say good morning to Thelma's parents because he knocked things over. It was fun to read because Tucker knocked down George and ran everywhere. My dog is like Tucker sometimes. The author wrote this book to tell us that listening to people is important because Tucker never listened.
If you like funny books that teach you about listening then you should read this book. If you like dogs you will also like this book.