Bunny's Walk
Written by Denise Lewis Patrick
Illustrated by Franc Mateu
Reviewed by Lisa L. (age 7)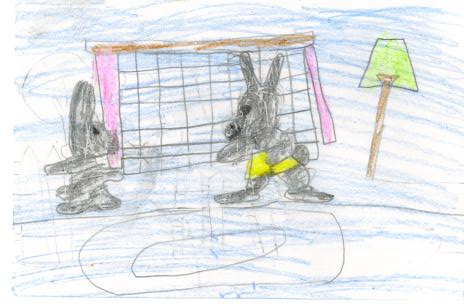 The bunny wants to go on a walk. The bunny hops up and down. Bunny said yes she wants to go for a walk. The bunny saw a big truck at the corner. She asked her dad why the part of the truck is moving around and around. Bunny looked at a fire truck. The little bunny kept looking around and around.
I liked it when they saw a big truck and a police car on the corner because the bunnies were excited. The author helped us be happy because the bunnies were happy to go places. This book was fun to read because I like bunnies.
I recommend this book to all first graders who can read and like bunnies.