Hippo Lemonade
Written by Mike Thaler
Illustrated by Maxie Chambliss
Reviewed by Selicia C. (age 7)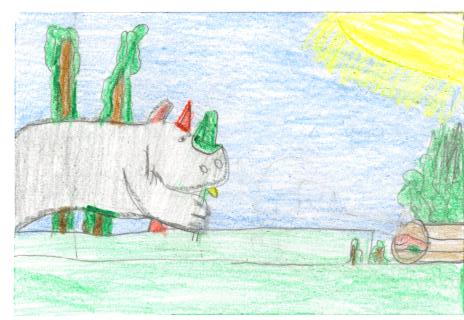 In "Hippo Makes A Wish," Hippo tries to make a wish. He visits his animal friends and tries to be like them. For example, he thought about having a long neck when he visited the giraffe. In the end Hippo might get his wish.
My favorite part of this story was when elephant told Hippo that he didn't want a big nose. When Hippo didn't know what to wish for, I laughed. I liked this book because he just decided to be himself. People should just be happy being themselves.
This book shows you how to be yourself. If you like animals you will like this book.