Curious George and The Pizza
Written by Margaret and H.A. Rey
Reviewed by student in Ms. Grimes' 2nd Grade Class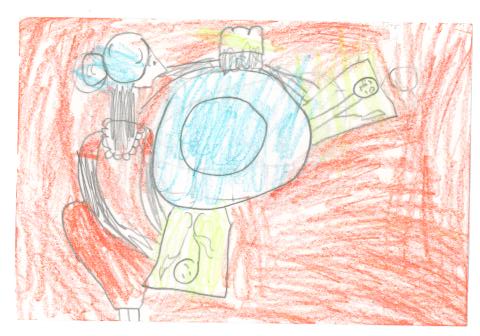 Curious George and his friend went out for pizza. George was curious about making pizzas. He went in back and made pancakes from dough. When he threw them they were all over the place. Tony the owner of the pizza store got mad. George ended up in the back of Tony's truck and he was scared. At the end it tells how the pizza was delivered.
I liked it when George and the man were eating pizza at the restaurant. I laughed when the monkey was delivering pizzas because monkeys can't drive. It was exciting to read. The author wrote this to make me laugh and think about getting in trouble.
If you like pizza and Curious George books you will like this one.