The Incredibles
Written by Junior Novelization
Reviewed by Ryan L. (age 9)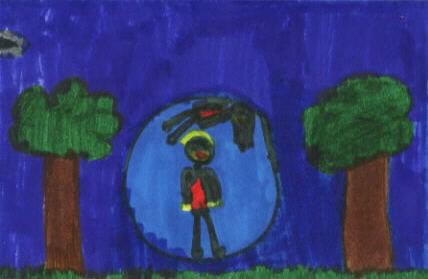 At the beginning of the story while Mr.Incredible is saving someone, Syndrome tries to help. But Mr.Incredible tells him to go home. In the middle, Syndrome swears to get revenge on Mr.Incredible. Syndrome makes a plan to take over the world!
Mr. Incredible and all the super heroes get their in time, but can they save the world?
I think Violet is an interesting character in this story. It felt amazing reading this book. This book is unique because it is about super heroes trying to save the world. I enjoyed reading this book because it was interesting book about super heroes.
You should read this book because it's an excellent book. One of the last reasons is because it's an interesting book. You should read this book if you what to be like to be entertained. You should read this book.