Clifford's ABC's
Written by Norman Birdwell
Illustrated by Norman Birdwell
Reviewed by Jose V. (age 5)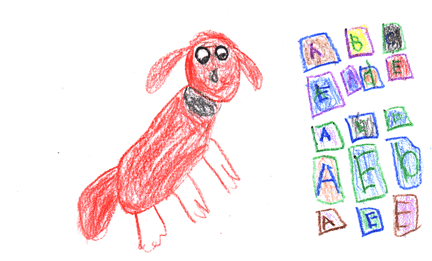 This book is about Clifford and the alphabet. He is on each page and shows us all kinds of things that start with each letter in the alphabet.
My favorite part was the "J" page. I liked the juggler on that page. I want to learn how to juggle! I think it would be alot of fun!! I also like Clifford. I think he is really fun and neat!
I think you will like this book too!! You should read it if you like Clifford and the alphabet!!