The Babysitters Club Claudia and the Phantom Phone Calls
Written by Ann M Martin
Reviewed by HC (age 9)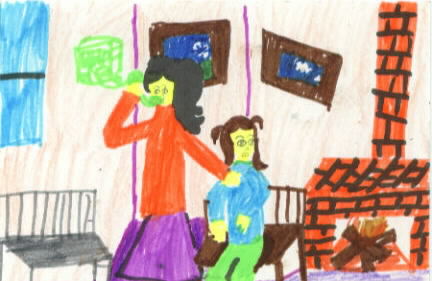 Find out about Claudia Kishi, an interesting person who is in the Baby Sitters Club, but when she hears about the phantom her life changes forever. The phantom begins steeling jewelry from people's houses. Mary-Anne's father won't let Mary-Anne baby sit till the phantom is caught! How unfair! Janine is Claudia's big, annoying sister, they find friendship at the same time. The story shows the friendship between Claudia and Janine. Will the phantom ever be caught and will Claudia and Janine ever be friends?
I enjoyed reading this book because was exciting and interesting. The characters were very different, but fit together nicely in the baby sitters club. My favorite part was when Alan Gray (Kristy's enemy) spies on Kristy, but when Kristy finds out it was not a happy sight!
Claudia was an interesting person. Her I.Q was above average, but her spelling was horrible. She was a talented artist and she hides candy in her room. This book was really hilarious.
I recommend this book to people who like exciting mysteries. You should read this book because it is exciting. This book was really funny. You will never be able to put the book down! I think people of all ages would enjoy reading this book.