The Haunted Mask
Written by R.L. Stine
Reviewed by Steven S. (age 9)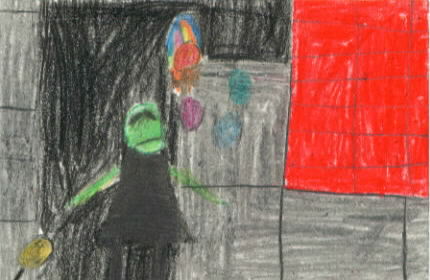 Carly Beth is ten years old. She needs to find a Halloween mask. Carly Beth bought a scary mask to get back at Chuck and Steve by scaring them. The mask gets stuck onto her face and could only come off if a symbol of love found. Do you like scary stories?
Carly Beth was an interesting character because she liked to scare people. The book I have read is by the same author R.L. Stine. The Haunted Car. My favorite part was when the masks chased her. This book was really scary because the mask didn't come off. This book was unique because it was funny and scary at the same time.
I recommend this book to people who like scary and funny stories. All R.L. Stine's books are available on VHS so you can make comparisons. This book is for children and young adults. If you like thrillers R.L. Stine is your author!