Box Car Children Mike's Mystery
Written by Gertrude Warner
Reviewed by AndrewB. (age 9)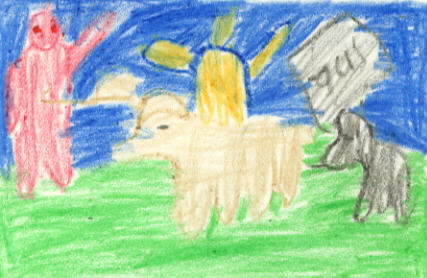 Henry, Jessie, Violet, and Ben go to Yellow Sands and find their friend Mike with his house burnt down! They find a clue when Spotty and Watch have another race, but they find gas and the criminal's hat! Will they find who did it? Read the book to find out!
I enjoyed reading this book because it is very funny. My favorite part of the book is when the dogs race. I felt excited as I read this book. This story reminds me of the time I saw a barn on fire .This is a unique book because when you start you can't stop! This book was really great!
You should read this book because it is very funny! This book can teach how to help a friend. Read this book because it keeps you entertained .This book teaches valuable lessons.