Junie B. Jones is Captain Field Day
Written by Barbara Park
Illustrated by Denise Brunks
Reviewed by Myranda S. (age 8)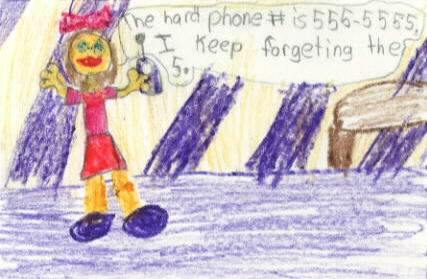 Junie B. Jones, a 6 year girl, is excited because, today is field day! When she gets to school she is so, happy because her class picks her as captain!! Junie B.'s class marches out onto the play-ground. Junie told every-one to do their very best. She just doesn't know what's in store. By the end of the book, the other team is winning!! Will Junie B.'s class win, or will they lose?
I enjoyed reading this book because it is so, funny! My favorite part was when Junie B. called her friend Grace on the phone. Junie B. said that she finally memorized Grace's phone number it's, 555-5555. She said it was a hard number to memorize because she kept forgetting the five. I like this part because it's very funny. The main character, Junie B. reminds me of my friend Dominique. They are both funny, and respectful.
This book has very funny characters. It also has a very surprising ending. So if you like surprises, and very funny characters, this book is for you!