Marvin Redpost, Class President
Written by Louis Sachar
Illustrated by Amy Wummer
Reviewed by Andrew Z. (age 8)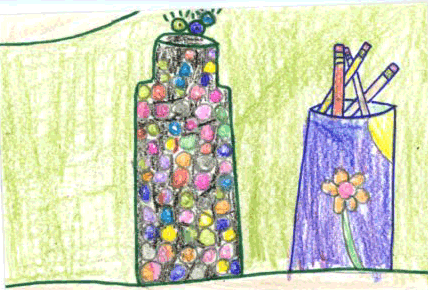 It is an important day for Marvin Redpost. He just thinks it is an exciting day because of Hole Day, but an important visitor is coming and it?s not a good time for Hole Day. Good things happen when the visitor is there, so the children get to go to Lake Park to play. After school, Marvin and Nick walk to Nick?s house, but Marvin has forgotten that he needs to be home by five o?clock. His parents are angry when he gets home, but then they are surprised.
My favorite part is when the important visitor is at the school and Marvin has to do math, because I like math. The problem was 63,888,227 + 17,106,547.
Mrs. North is Marvin?s teacher. I think she would be a nice teacher because she?s funny and brave. If I were her, I wouldn?t have worn a shirt with a hole in the front. I would have worn a shirt with a hole in the elbow. The teacher asked the students to write down their questions before the visitor arrived. Marvin got nervous because Casey and Melanie used ?his? questions and he had about five seconds to come up with a new one. Something great happened next!
I recommend this book to kids that get visitors at their school, and kids who like funny books.