Henry and Mudge the First Book
Written by Cynthia Rylant
Illustrated by Sucie Stevenson
Reviewed by Thomas S. (age 8)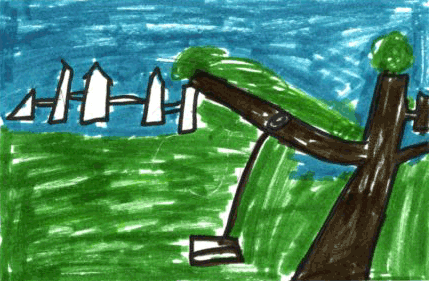 You should start with the first book of Henry and Mudge. It?s about a boy with a big dog. One day Mudge runs away. It?s a sad part, but it gets happy!
I like Mudge because he is always happy. Henry used to have a scary imagination but he is happy when Mudge is with him.
The pictures look real. They make you understand how the characters feel. On one page, Henry is really sad because Mudge is gone and Henry thought that Mudge would never leave without him. In the picture, Henry is wiping his tears away with his sleeve.
I like Mudge because he makes me feel like my dog is with me at school. My dog likes to play catch with me. Mudge likes to walk with Henry.
It?s a great book for 5 through 8 year olds. They might like it and they might laugh. If you enjoy the first book, there are many books about Henry and Mudge, so you could read them all.