Marvin Redpost, the Magic Crystal
Written by Louis Sachar
Illustrated by Barbara Sullivan
Reviewed by Aron J. (age 7)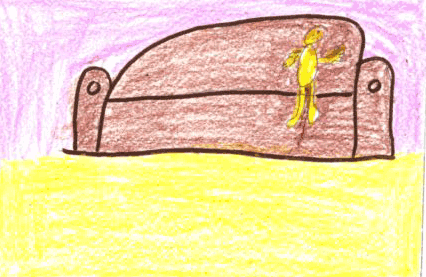 This book is about a magic crystal and how Marvin Redpost makes a wish that he regrets. The Marvin Redpost stories all take place at his school and in his neighborhood.
When Marvin saw the magic crystal in Casey?s library I felt excited. If I had a magic crystal, it might make my wishes come true! Marvin doesn?t believe it is magical at first. The story reminds me of my birthday wish. It mostly came true!
Barbara Sullivan used different shades of pencils to make the pictures. I like the way the illustrations show the story, like the one where Casey can?t talk.
I have read other Marvin Redpost books that I liked more than this one. Alone In Teacher?s House is about dogs and I like dogs. It was also funnier.
I enjoyed this book. I recommend this book to people who like magical things. If you want to know how the crystal became magic, you should read this book.