Boxar Children:The Mystery of the Animal Shelter
Written by Gertrude Chandler Warner
Reviewed by Akshay R. (age 8)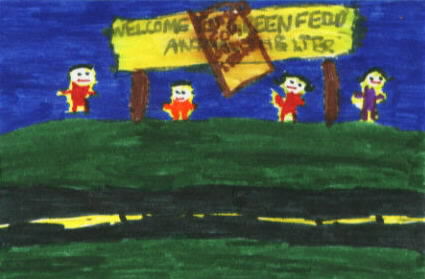 Do you like animals? The Alden's (Benny, Henery, Jessie, and Violet) are all brothers and sisters. They find a lost cat named Patches. They try to find her owner, later on the Alden's make a home for the orphaned animals because they notice the Greenfield animal shelter is closing down. Finally the Alden's figure out who's pets they had been keeping. Do you know how the Alden's will figure out how to stop the demolishing company?
I enjoyed reading this book because it was mysterious. I like mysterious stories because they have adventure. My favorite part of the story is when Benny said I need more food than an animal." Henery was an interesting character because he was always curious. He always wanted to figure out the mysteries himself. This book was like another book I read called The Boxcar Children and the Mystery of the Stolen Music because they have a mystery to solve. Benny reminds me of me because he is very funny. This book was great because it makes you laugh a lot.
This book is very mysterious. It helps you if you want to be a detective. You should read this book because it is very exciting it makes you want keep reading it. I recommend this book to people who like mysteries. This is an exciting and enjoyable book.