A Series Of Unfortunate Events: Vile Village
Written by Lemony Snicket
Reviewed by Deepika R. (age 8)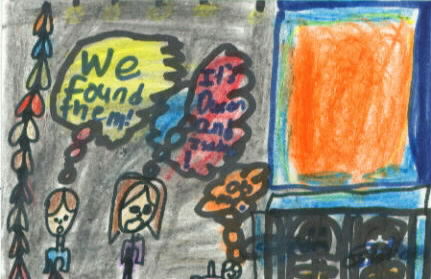 There are three Baudelaires named Violet, Klaus, and Sunny. They visit a village named V. F. D. their friends had told them about to meet their new guardian, Hector. A woman named Esme puts the Baudelaires in jail because the c citizens thought they did a crime of murder. But they didn't do it. So Violet made an invention which helped them out of jail. Finally Klaus, Sunny, and Violet find their two friends named Duncan and Isadora. Will the Baudelaires ever escape from Count Olaf?
I enjoyed reading this book because I like mysteries. My favorite part of the story is when the Baudelaires find Duncan and Isadora because now the two children are not in Count Olaf's clutches anymore. Violet was an interesting character because she made inventions out of anything. For example, the invention Violet made was a motor dissolver. I felt excited because the book got more interesting as I read it.
I would recommend this book to kids who read about smart and interesting character. I would also recommend this book to people who like mysterious villains with surprising disguises.