Lemony Snicket's: Unautherized Autobiography
Written by Lemony Snicket
Reviewed by Tifffany P. (age 8)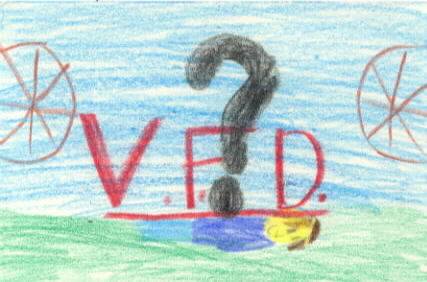 Four year old Lemony Snicket was taken by V.F.D. from a farm at midnight. There are many false songs on how it happened. In the middle it tells about how Beatrice and Lemony Snicket were going to get married when it all broke apart. Right now Lemony Snicket is on the run! I think this book is mysterious and leaves you in suspense.
I really enjoyed reading this book because it made me feel like a spy or detective. My favorite part of the book was the V.F.D. conversation because I got to act it out with friends at lunch! This book was really puzzling. I felt puzzled when I read this book because each answer lead to another question! I thought this book was like nothing I read before! I think Lemony Snicket is an interesting character in this book because he tries to puzzle the reader.
I think you would like this book if you like being a detective because this book has lots of clues that are very challenging to solve. All the clues are not written and you might learn something and reading this book! Read this book if you like mysteries and being a detective.