The Boxcar Children #6: Blue Bay Mystery
Written by Gertrude Chandler Warner
Reviewed by Jonathan S. (age 7)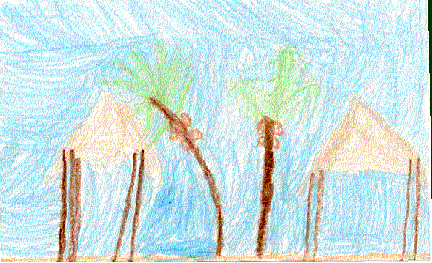 This book is about four children. Their names are Henry, Jessie, Violet, and Benny. Their grandfather takes them on a trip to an island. They had a lot of adventures there. They thought the island was deserted, but they found a boy there. They helped him find his parents.
I like this book because it is exciting. The children found lots of things on the island. They found a turtle shell and used it for a cooking stove. I have read a lot of Boxcar Children books and they have many adventures in every book. They usually help someone while they are having an adventure.
If you like adventures and mysteries, you should read this book. All of the Boxcar Children books have good adventures.