Amelia Lends a Hand
Written by Marissa Moss
Illustrated by Amelia
Reviewed by David H (age 9)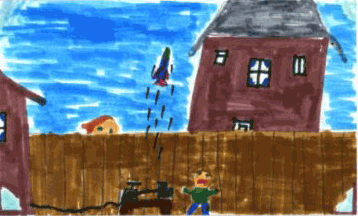 This is about a girl and a boy meeting. The girl tries to contact the boy but the boy is deaf. She starts trying to learn sign language so she can play with him.
The author was trying to teach people sign language and make deaf people have more friends. My favorite part of the story was when the boy, Enzo, was launching rockets because I kind of like rockets. Amelia got allergic to an apricot and she couldn't breathe or talk. Amelia learned about sign language and what it feels like to be left out.
I recommend the book because it can help you learn sign language and it can help you learn about being a good friend. Deaf people and non-deaf people would really like this book because it shows that people that don't know sign language could be friends with deaf people.