The Three Little Pigs
Written by Jean Claverie
Illustrated by Jean Claverie
Reviewed by Joi W. (age 6)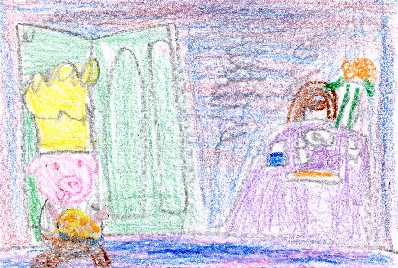 This story is about three little pigs who build their houses. There is a big bad wolf who wants to eat the three little pigs.
My favorite part was when the pig ate the wolf because the wolf learned not to eat the pigs. I learned to be nice because the wolf was mean and the wolf died. The pigs would be nice to the wolf if he was nice.
I think my little uncle should read this book because he will learn to be nice. The wolf learned his lesson not to be mean.