The Pinkish, Purplish, Bluish Egg
Written by Lloyd Alexander
Illustrated by Bill Pett
Reviewed by Trevor C. (age 9)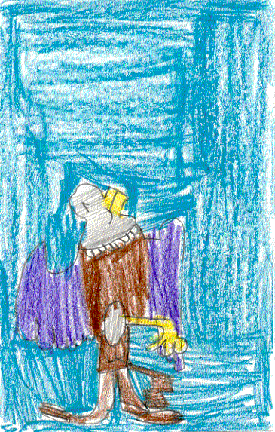 This book is about a griffin named Ezekiel, or Zeke for short. He has a very hard time because only one bird believes in a griffin. When he grows up he saves all of them because he takes the wolves and foxes away.
I like this book because he saves all the birds. It made me feel good because of the way he saved the birds. It reminds me of the time that my dad saved a lady that had a heart attack, just like the griffin saved the birds. The illustrations in the book look great.
You should read this book because it teaches you a lesson about helping people. I think you will enjoy this book if you like Bill Peet books.