Whose Mouse Are You?
Written by Robert Kraus
Illustrated by Jose Aruego
Reviewed by J.Z. (age 6)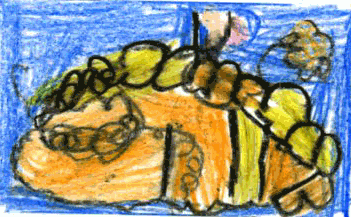 The mouse had no sister because she was far from home. Then he had no brother. The mother was in the cat. Then the dad was in a trap. The mouse shook the cat so the mother can get out of the cat. Next, he freed his dad. At the end he got a new brother.
I like the book because it is sad and happy. The beginning is sad, but the ending is happy. I love the characters because they are gray and their ears are pink. I liked to pictures in the story because the colors were pretty. My favorite color is pink and the pictures had pink.
I recommend the book to my mom. My mom will like the part where the mouse saves his whole family.