Hello, Cat You Need a Hat
Written by Rita Golden Gelman
Illustrated by Eric Gurney
Reviewed by R.A. (age 6)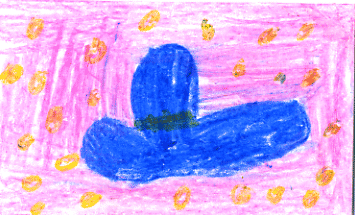 First, the mouse came to the cat and said, "Hello cat." When the mouse went to the cat he said, "You need a hat." The cat did not think he needed a hat. Another thing the mouse told the cat is that the cat's head is bare. Finally, the cat did not get a hat.
I loved this book very much because I loved when the mouse said, "You need a hat." This book reminds me when my mom tells me to get a hat. My other favorite part is when the cat says, "No, I don't want one." When I read this book, it makes me think about hats.
I will recommend this book to my cousins. They like to wear hats, so I think they will like reading this book.