Survivor - Secrets from Beyond The Sixth Sense
Written by David Benjamin
Illustrated by Joan Moloney
Reviewed by Josh A. (age 11)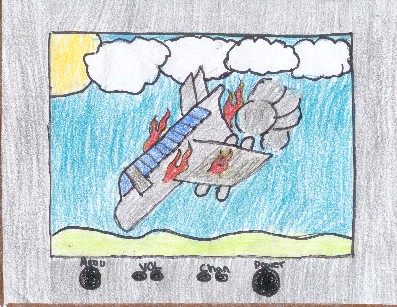 The Survivor - Secrets from Beyond ?Sixth Sense is about a plane crash. The main character, Cole Sear, can see everybody who died in the accident. The dead people want something from him. Only Cole Sear can solve the mystery of flight 333. One person survived the plane crash but she is in coma. They had a terrorist highjack a plane before and the detectives think it is the terrorist. To solve the mystery read Survivor.
I like the book Survivor because it is very exciting. My favorite part was when the pilot chassed Cole. It was my favorite part because while she was walking, her elbow was sticking out of her skin. This book made me feel tense because there were very exciting parts. The character changed when the detective believed he could see dead people.
I recommend you read this book because it is a mystery for you to solve. I think boys and girls that are 10 and over and people who like to solve mysteries should read Survivor. The author?s writing hooks you into the story because when a creepy part comes up, it makes you feel like you?re right in the story.