Hatchet
Written by Gary Paulsen
Reviewed by Ted T. (age 11)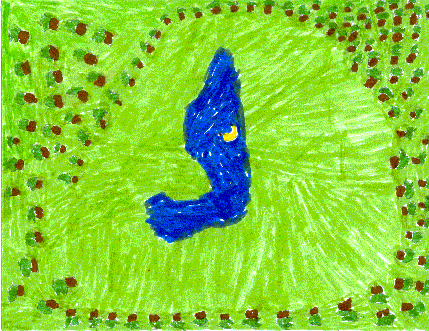 There once was a boy who couldn't stand a secret about his mother. When the pilot the boy was with had a heart attack, the boy was left all alone in the wilderness of Canada. He lived there for fifty-four days. He had many adventures. You have to read the book to find out how he survived.
I enjoyed this book because of the writing style of the author. He used a lot of descriptive words that made it seeem like I was there in the wilderness. There was a character named Brian who changed when he started to live in the wilderness. This book is a part of a series. It is different from the others because it is the first in the series when all of the adventures first began. This book is like other books by Gary Paulsen because it is based on experiences.
I definitely and truly recommend this book because of the great way it was written. There is a well-defined plot that most readers will enjoy. I recommend this book for 5th and 6th grade boys because they are just the right age for enjoying a good book about adventures in the wilderness.