The Winter of the Ice Wizard
Written by Mary Pope Osborne
Reviewed by R.A. (age 9)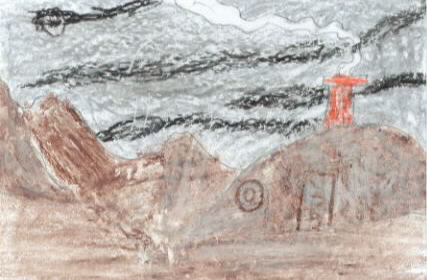 Winter of the Ice Wizard is about a brother and sister, Jack and Annie who go to the Ice Wizards ice castle. The Ice Wizard wants Jack and Annie to get his eyeballs otherwise they will never see Morgan and Merlin again. They too the wizard's sleigh and went to the House of the Norns. When they got there, the Norns told Jack and Annie where to find the wizard's eyeball. Jack and Annie pay the Norns with Annie's scarf. Jack and Annie went to the Hollow hill and got the wizard's eyeball. Will Jack and Annie make it back to the Ice Wizard's castle or will Morgan and Merlin never see again?
My favorite part of the book was when Jack and Annie looked at the wizard's eyeball. I like the part because it looked weird and a little disgusting. The eye ball looked a little strange when it wasn't in someone's eye socket. The eyeball was in a stone called a hailstone. The hailstone looked like a clear crystal ball. It also was three times bigger than a normal eyeball. My favorite part was when Jack and Annie looked at the wizards eyeball and their eyes became wide!
I enjoyed reading this book because it was exciting and had a lot of details in the story. This book also was surprising because it had a lot of exciting parts to it. Also, this book had funny looking pictures, but some were also weird. This book was very enjoyable because it was full of excitement.
Annie was an interesting character in the book because she always wanted to rush with everything she did. Annie was also an interesting character because she always wanted to see if the magic tree house was back or not. She also didn't like to be picked on. Annie never wanted to figure out where she was or what century she was in. She just wanted to explore the place. My favorite character was Annie because she was different.
I recommend this book because it is a very good book. Also, you never know what will happen in the story. I also recommend this book because there is always a problem. Another reason I recommend this book is that there is always something weird going on. This is a very good book because it is interesting.