The Watsons Go to Birmingham - 1963
Written by Christopher Curtis
Reviewed by K. C. (age 12)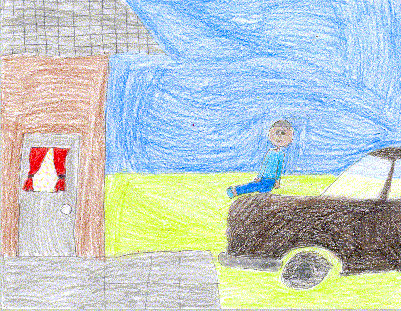 This book is about a little boy, Kenny, his sister Joetta, and his brother Bryan and all the adventures they have when they visit their grandma in the ?brown bomber?, their car. Kenny is a little boy with one lazy eye that believes everything his big brother tells him. This book teaches you to be faithful to yourself and to never jump into a pond that has warnings!
I thought the book was extremely funny and exciting to read because it was ?action packed? in an enjoyable way. My favorite part is how much trouble Bryan gets himself into and the way Joetta cares so much about Bryan and Kenny. She would do anything to help them or get them out of trouble. I also like Joetta because she is like me, warmhearted. Bryan went from a downright mean guy to actually a really nice guy. I like him because he seems cool.
I recommend this book to 6th graders and up because it has some language that I don?t think would be appropriate for younger students. I think people who are looking for a ?get deep, can?t put it down? book would love this book!