The Hallo Wiener
Written by Dav Pilkey
Illustrated by Dav Pilkey
Reviewed by Jessie N. (age 7)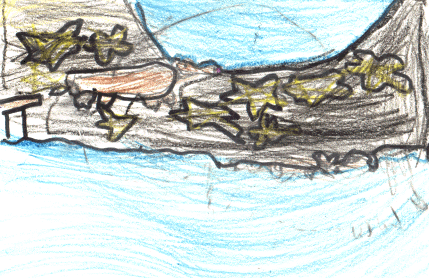 Once there was a dog named Oscar. He was dreaming in school of Halloween. When he got home, his mother had a present in his room. It was a hot dog costume! He didn't want to let her down or make her cry, so when it was Halloween time, he wore the costume. All his friends laughed. They went into a graveyard and saw a monster and jumped into the water. Oscar was a hero. Do you know why?
I liked that Oscar was a hero in the story. I also liked his hot dog costume!
I recommend this book to boys and girls that like Dav Pilkey's books, like Captain Underpants, Dogzilla, and Kat Kong.