Shiloh Season
Written by Phyllis Reynolds Naylor
Illustrated by Phyllis Reynolds Naylor
Reviewed by Thea G. (age 11)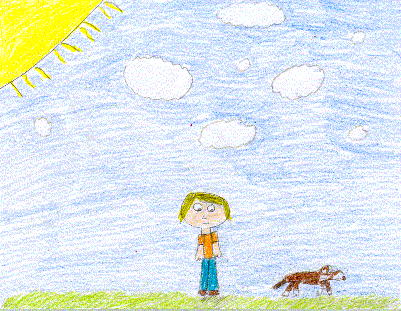 Marty Preston worked so hard to earn a dog named Shiloh. Shiloh was kicked and cursed by Judd. Marty thought since he had Shiloh his worries would be gone. Judd, however, had been drinking. Marty sees that Shiloh is in trouble again. Judd goes hunting on their land, and when that happens, something terrible goes wrong. Marty knows what to do next. It hurts and it will take time to heal.
There are lessons that you can learn from this story. It does hurt to do what is right, and bad things can happen to you if you drink. The author was trying to tell a story that would tell you that it takes courage to earn and do something right. Shiloh Season is a great, great book. I love it. It was one of my favorite books, because it touched me. It showed me stuff that I would never think about. This book is special in a happy/sad way. There are some great times and some sad times. This book is nothing compared to what I have read in the past. It really makes you happy. When I read this book it made me just want to cry, and in this one part it made me happy. I kept asking myself, ?Why is Judd doing this to Shiloh and Marty??
I really recommend this book for anyone who owns and/or loves dogs. The book has a great ending that you will love. This book would probably be more interesting to ages 5-16.