Curious George
Written by H. A. Rey
Reviewed by AntonT (age 8)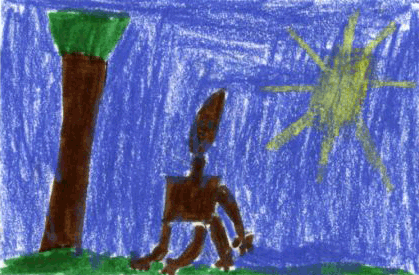 This book is about a monkey. His name is George. He lived in Africa until a man with a yellow hat came and took him on a big ship. George is a good monkey but he gets in trouble because he is so curious. This book tells about George and the man with the yellow hat.
I liked how George went on a ship. He tried to be good and follow the rules. I liked the man with the yellow hat. He was nice to George. I liked how George had an imagination. He tried to do a lot of interesting things like learning how to fly.
I think this is a funny story. I think all children will like reading about George. I like to read it, and my mom likes to read it, too.