Full House: Michelle: The Substitute Teacher
Written by Cathy East and Mark Dubowski
Reviewed by Melissa B. (age 10)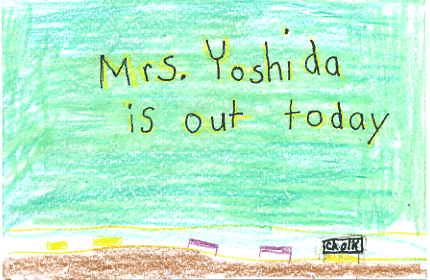 Hooray, 9 year old Michelle Tanner's classed screamed! There's a substitute teacher tomorrow. Michelle ran home to tell Joey, her Dad's best friend. He was being funny like he always is. Michelle told Joey about the substitute tomorrow. He said, "I used to pull so many pranks on the sub when I was a kid". He told Michelle all of the pranks. Michelle told her friends all about Joey and his pranks and they planned on doing the same to their substitute, too! Find out what happens in "Full House: Michelle: The Substitute Teacher"!
I thought this book was funny because of all the pranks that the kids pulled. Some of them were pretty weird. They set their watches to beep for the recess bell but it was much earlier than normal. This confused the substitute! I liked the character, Joey, because he was a class clown when he was young and the pranks he pulled were really funny. The ideas he gave Michelle were very tricky and creative. I have read five other Full House books and have enjoyed all of them. They all teach a lesson about what not to do. Even though I wouldn't do some of these things, younger students could learn how to behave properly from these books. I felt a connection with Joey because there are class clowns in my school. They are funny kids, but they sometimes get into trouble.
I think this would be a good book for kids because it will teach them to remember what happened and what will happen if you act like the kids in this story. I would recommend this book for third and fourth graders. It is a good book.