The Case of the Missing Monkeys
Written by Alice Pernick
Illustrated by Chris Demarest
Reviewed by SpencerB (age 7)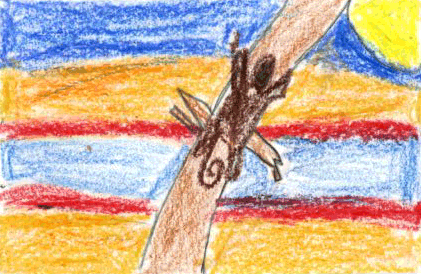 One day five monkeys ran away from the San Francisco Zoo. They were not ordinary monkeys. They were called Patas monkeys. This means they were the color of rust. They had long tails, and they were the size of cats. The monkeys were lost, and the zookeepers had to figure out a way to get the monkeys back. Read this book to find out how the zookeepers worked to get the monkeys back to the zoo.
I like this book because it is a mystery. You have to look for clues in the book to help you figure things out. I liked the way the author made the monkeys smart so the zookeepers had to figure out ways to outsmart the monkeys. They tried making traps for the monkeys using bananas. I got a lot of information about how to trap monkeys!
I recommend this book to kids who love to read mysteries. I think they will like reading about these funny monkeys. These monkeys are so clever, and it makes a good story.