The Snowy Day
Written by Ezra Jack Keats
Reviewed by MarinaH (age 8)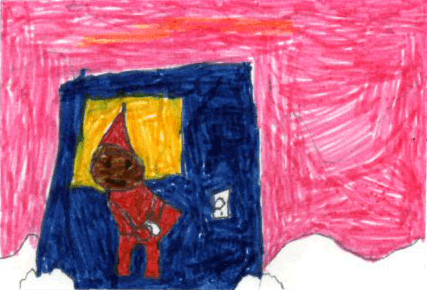 One day a boy named Peter woke up. He saw snow all over the ground. He was so happy. He couldn't wait to go outside and play in the snow. He got dressed and went outside to play. Read this book to find out what Peter did while he was playing in the snow.
I liked how Ezra Jack Keats made the colorful pictures with collage. The colors are very bright and pretty. My favorite sentence in this book is, "After breakfast Peter put on his snowsuit and ran outside." I liked the way Peter used his imagination in this story to have fun in the snow. He used a stick, his feet, and his whole body to make things with the snow.
I recommend this book to all boys and girls who love to play in snow. This book makes me wish for snow every day! It has a little bit of science in it, too.