The Elevator Family
Written by Douglas Evans
Reviewed by Cayla H. (age 7)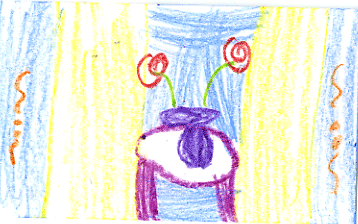 The four Wilsons were strange people. Whitney and Winslow were twins and Mr. and Mrs. Wilson were their parents. One day they went on a vacation. There weren't any more rooms to stay in so the four Wilsons stayed in an elevator. A lot of people came to the elevator so the Wilsons met a lot of people. One day Mrs. Wilson invited everyoe they met to a party in the elevator. At the end the Wisons had to leave. They said bye to the people they met. The Wilsons had a great vacation.
My favorite part of the story is when the Wilsons had a party because it was a happy time. My favorite character is Winslow because he does funny things. This story relates to my life because the Wilsons turned a bad problem into a good situation. I've done that before. This story doesn't have pictures but the cover picture is funny.
I think you should read this book because it is interesting and fun to read. You will really like it.