Oh, the Places You'll Go
Written by Dr. Seuss
Illustrated by Dr. Seuss
Reviewed by Amy L. (age 7)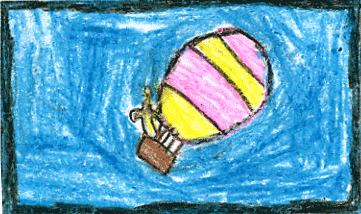 This story is mainly about all the places you'll go. You can go to places that are not real. The lesson is you can go anywhere if your mom and dad say so. You can even go in the sky if you want to. You can solve your problems wherever you go.
My favorite part is when the kid flies because I like flying. I liked all of the characters the same. The pictures have lots of color and help tell the story.
I think others should read this book because it teaches you a lesson. All of Dr. Seuss' books teach a lesson.