The Sorcerer's Apprentice
Written by Walt Disney
Illustrated by Walt Disney
Reviewed by Victor M. (age 8)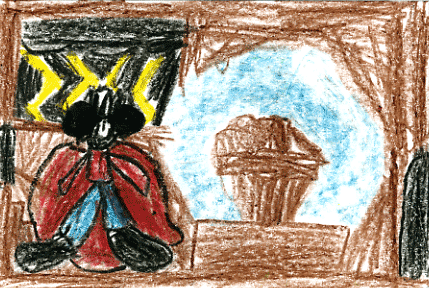 Mickey Mouse is an apprentice. The sorcerer makes him do all kinds of hard work. Mickey has to get lots of water and put it into a tub. The sorcerer can do magical things. He makes bats and turns them into beautiful butterflies. When the sorcerer takes a nap, Mickey grabs his magical hat. He makes the broom come to life.
I like it when Mickey gets the hat because it makes me laugh. Micky is my favorite character because he is funny and a great wizard. This story relates to my life because I do hard work just like Mickey does. The book has great pictures that help tell the stroy like when the water goes all the way up to Mickey's elbows.
You should read this book becasue it's magical and funny.