Marvin Redpost: Alone In His Teacher's House
Written by Louis Sachar
Reviewed by Mariah D. (age 9)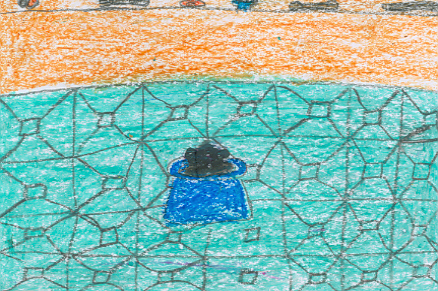 Have you ever wondered what it would be like to be alone in your teacher's house? I have, so I read this book Alone in His Teacher's House . It is about a little boy that finds himself in this predicament. Except one thing! He is there because he is watching it while she is out of town. He also has to watch an old dog in the house. The dog will not eat. What happens in the end? To learn the answer, read this book!!!
I like this book a lot because it is really funny, and the author uses great descriptions. Marvin is a real character. The book only has 11 or 12 pictures and they don't have color but they are still good. They were really funny, especially when Marvin put a piece of dogfood in his mouth to show Waldo how to eat. Marvin has a little sister and big brother. His little sis is just like both of my sisters. They all love dogs. Marvin is like my brother, and wants to be just like his oldest brother, so he copies everything he does. I don't have any favorite parts because the whole book is really great. You'll like it too.
I recommend this book to people that wonder what it would be like to be alone in their teacher's house, and who don't mind that the pictures are not colored. This book is part of a series. It is number four in the Marvin Redpost series.