Cinderella
Written by William Wegman
Illustrated by William Wegman, Marvin Heiferman and Carole Kismaric
Reviewed by Rossalle C. (age 7)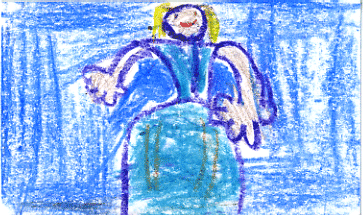 Cinderella's stemother made her into a maid. A letter came that said the prince was having a party, but Cinderella wasn't invited. She was very sad. When her fairy godmother came she made Cinderella's life great. Cinderella went to the party. The she got married. She was very happy.
My favorite part is when she got married. I liked it because she was happy. My least favorite character is Gus. I don't like him because he is small. This story shows me that you shouldn't be mean to other people. The picures in the story are very pretty.
You should read this story because it will help you with your problems. You will feel very happy after you read it.