Amelia Bedelia 4 Mayor
Written by Herman Parish
Reviewed by Sam G. (age 8)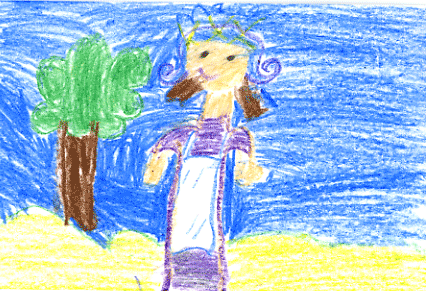 Mr. Rogers told Amelia Bedelia to run for mayor, so Amelia did what she was told, but she actually did run to the mayor's office. Then they laughed. A reporter said to throw her hat on the ring, but she threw it on the telephone as it rang, they shouted, "Hooray"! They put up a sign saying vote for Amelia Bedelia for mayor. It was a great story to read.
My favortie part of the story is when Amelia Bedelia threw her hat on the telephone because it rang. My favorite character is Amelia Bedelia because she does everything she is told. I relate this story to my life because she likes to cook and I do too. The story has pictures which help tell the story because they put alot of details in the pictures.
I think others should read this story because it is very funny and made me laugh.