How to Train Your Dragon
Written by Cressida Cowell
Illustrated by Cressida Cowell
Reviewed by Jackson L. (age 10)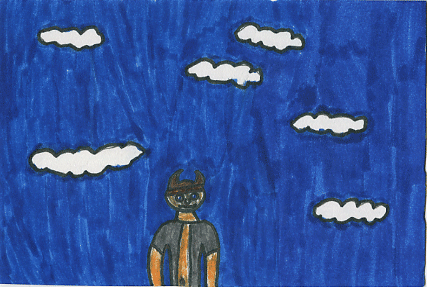 This book is about a boy named Hiccup Horrendous Haddock the 3rd. When Hiccup gets his dragon he must get ready for a very special event, Thor's Thursday. He and his dragon must complete a couple of tasks at Thor's Thursday or be banned into exile. A bit before Thor's Thursday his dragon still isn't listening to him. Hiccup develops a plan. Will this plan work or will he be banned into exile. If so what will happen??? Read this book to find out!
I like How to Train Your Dragon because it is an exciting adventure and has a lot of twists. My favorite part of the book was when Hiccup was getting his dragon. I liked Hiccup because he is the kid that you sort of don't know if he will become a hero or just stay the same person that a lot of people don't care about. The illustrations are sort of like the person sketched them as they were going along because there just in plain pencil. The book is sort of unique because it is unpredictable and not all books are like that. This isn't like any other book I read because I don't usually read books that take place in Viking ages. This book is not part of a series although I wish it were because it is very exciting. I felt very in to this book and I wondered how it would end up.
I recommend this book to those who are interested in dragons and Vikings and exciting adventures. I'd recommend this book to 2nd or 3rd graders because the book was a bit young for me but I still liked it. I think the plot will interest readers because it has a lot of twists and turns and readers like that in a book.