Charlie and the Chocolate Factory
Written by Roald Dahl
Illustrated by Quintin Blake
Reviewed by Camille T. (age 9)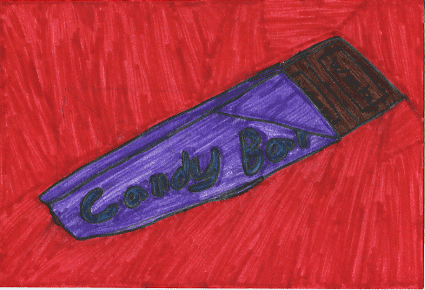 I read an exciting book called Charlie and the Chocolate Factory. In the book, there is one more golden ticket left that lets you enter the famous Chocolate Factory. People in town are very excited about winning the last ticket. Will Charlie Bucket get to visit the wonderful chocolate factory? Four other children have already gotten tickets. Their names are Augustus Gloop, Veruca Salt, Violet Beauregarde, and Mike Teavee. Charlie has a 1 out of 1,000,000,000,000 chance of winning but miracles can happen.
My favorite parts are any time Mr. Wonka, who is the owner of the chocolate factory, introduces a new kind of candy. I like those parts because the candies are like nothing I've ever heard of before. I like the characters in the book because they are all fun and different. This book is different than other books because it is creative and original. I like this book because it has a good storyline.
I would recommend this book to anyone who likes surprises. There are plenty of surprises in Charlie and the Chocolate Factory! If you like funny things this is a good book for you!