The Tale of Despereaux
Written by Kate DiCamillo
Illustrated by Timothy Basil Ering
Reviewed by Jack S. (age 9)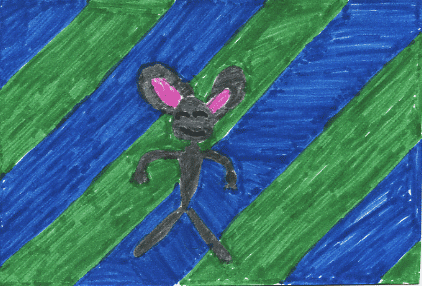 The Tale of Despereaux is about a strange mouse named Despereaux who was born with very big ears, with his eyes open and he was born very small. This tale is about Despereaux falling in love with a human princess named Pea. Then Despereaux gets thrown in a dungeon with rats because mice aren't allowed to love humans. The rats want Despereaux to suffer. A rat named Roscuro that loves light and hates the princess Pea takes the princess to the dungeon because he wants to be a ruler. Despereaux must save her. Despereaux has two adventures both of them were in the dungeon the first was to get out of the dungeon the other one was to go back into the dungeon.
One of my favorite parts of the book was the illustrations by Timothy Basil Ering. I liked them because they were so realistic. The only thing I did not like about his pictures was how he made the rats look dumb, stupid, and ugly. I think rats are cute and smart. Another part I liked in the book was how the author made it sound like she was sitting right next to me telling the story. I also liked how there were three parts of the book and how all of them somehow all connected. I liked the character Despereaux because he's not much like other mice and is thought to be worse than all of them. But in the end he was better than all of them. Why I liked this book is because the author makes you feel sorry for the characters and you might get a lump in your throat or you might even cry.
I would recommend this book because it builds up suspense then it also has a good ending. I also liked it because you can really see how Despereaux had a really hard life and then at the end he was reward. You might like this book if you like books where the author is kind of like talking to you and/or you might like this book if you like adventure stories.