Things Change
Written by Troy Aikman
Illustrated by Doug Keith
Reviewed by Arron P. (age 11)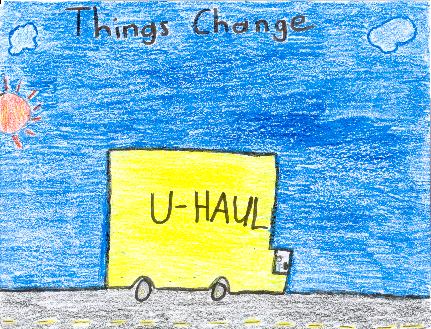 Things Change is about Troy Aikman's life and how things change. It begins when Troy was born with a club foot. Troy wanted to be a pro in baseball. When he moved he gave up that dream and began a new dream. His new dream was to play football. To find out if his dream comes true read the book.
My favorite part was when Troy signed a contract for 11 million dollars to play for the Dallas Cowboys. The character that I thought was interesting was Troy because he never gave up. This story reminded me of when I moved and things changed. I thought that it was good because I learned more things about Troy Aikman.
I recommend this book because it tells you never to give up. Anyone who likes Troy should read this book because it talks about his life. I think readers will like the part when they talk about Troy growing up. I recommend this book for boys ages 8-12 because that age loves to read about football players.