Junie B. Jones is Not a Crook
Written by Barbara Park
Illustrated by Brunkus, Denise
Reviewed by Zachary L. (age 9)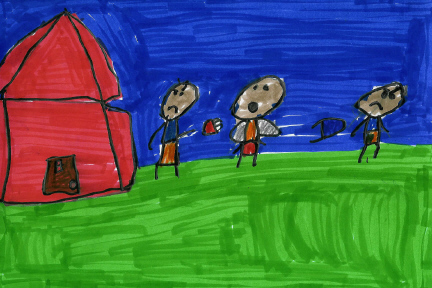 In this book the main character?s name is Junie B. Jones. She has a problem, her mittens are gone. She goes looking for the crook, but she couldn?t find the person who took her black furry mittens.
This book reminds me of my life. I?ve had a day like Junie when I though someone took my Gameboy, but I left it somewhere that I could see it so I found it.
My favorite part was when Junie B. asks Lucille why people will throw paint at her nana. I liked that part because Junie thought people would throw paint at her too.
I like the character Junie B. Jones because she is funny. I like the author Barbara Park because she writes funny books. I like humorous books just like Junie B. Jones. Junie B. is funny because she says, ?I?m going to die from heat perspiration?, when she is hot.
I recommend this book to kindergarten trough sixth graders . If people like humorous books they should look at this book.