Midnight Magic
Written by Avi
Reviewed by Gabrielle K. (age 9)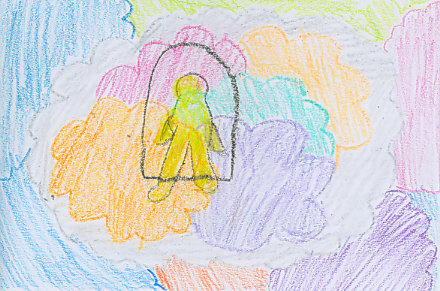 "One sweltering summer eve, near midnight, a violent storm broke over the city where Fabrizio lived." When the clock strikes twelve, Fabrizio casts the Magician's tarot cards. That leads Fabrizio and his master, Mangus the Magician, into a serious problem with the princess. If Mangus and Fabrizio can not find the cause for the ghost she is seeing, Mangus will be put to death. Do you think they can help the princess? Read this book to discover the surprise ending.
The princess was a very interesting character to me. Throughout the book you find out many of her secrets. I liked this book because it keeps you in a lot of suspense and makes you want to read more. Avi writes so that I could imagine being in the dark castello. For example: "Though he tried to walk softly, Fabrizio's steps seemed to echo loudly. Never had the castello seemed so dark, so empty to him."
I would recommend this book to people of all ages because it has a surprise ending that everyone would like.