The Two of Them
Written by Aliki
Illustrated by Aliki
Reviewed by Sialia B. (age 12)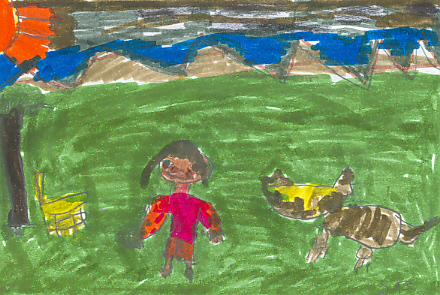 The story was about a girl and her grandfather who loved each other very much. He took care of her when she was young. She helped her grandfather in his store. They had fun together. When her grandfather became ill, the girl took care of him.
I like this book because it reminds me of my grandpa. My grandpa was kind to me too. My favorite part was when the girl was little and the cat was looking at her. I liked the pictures because the colors are pretty. Aliki used colored pencils to make these pictures. Aliki often writes stories about families. My favorite character was the little girl. I play a flute like her and like to help people.
I think somebody might want to read this book because they would like the pictures. This is a good book for children to read by themselves or with an adult. It also shows how people can help each other.