The Secret Valentine
Written by Johanna Maron
Illustrated by Jerry Smath
Reviewed by Emily P. (age 8)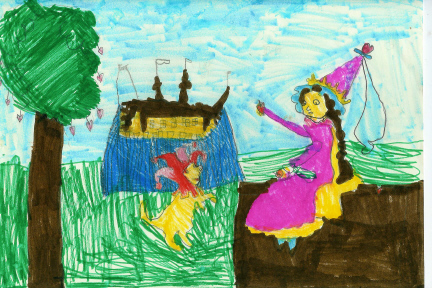 The story is about a princess who wants to find her secret admirer. On Valentine's morning Lavre found a large pink envelope under her door. She went to people and asked "do you know who gave this to me?" They all said no they didn't. She found out that a lot of people planned out the Valentine suprize.
I like this book because it reminds me of Valentine's Day. It was fun to read.
I think that the illustrations had detail and really showed that it was Valentine's Day.
I felt like it was Valentine's Day as I read it. I felt that it was a good story.
I recommend this book because it is a fun book. It makes me think about Valentine's Day. The book is interesting. It is interesting because it really shows what is happening.
I think third, second, first, kindergarten, and preschoolers would like this book. The illustrations are colorful and hold their attention.