Ralph S. Mouse
Written by Beverly Cleary
Illustrated by Paul O. Zelinsky
Reviewed by Kelsey C (age 12)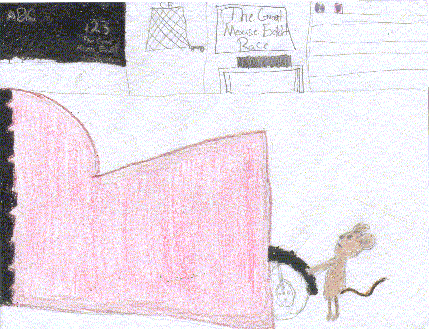 Ralph S. Mouse was a mouse that put the ?M? in ?Mischievous?! This is another Scholastic Inc. winner. Beverly Clearly and Paul O. Zelinsky, the illustrators, did an excellent job!! Ralph meets a little boy, Ryan, who takes Ralph to school. The story tells all about the Great Mouse Exhibit at school. Ralph has many adventures and a lot of food! Along the way Ralph thinks about the phrase ?There?s no place like home.? Ryan makes a new best friend during.
The book was great! My favorite character was Ralph because he reminded me of my dad and my dad's name is Ralph too. I loved it because of all the silly things Ralph says and thinks. I loved the part when Ralph thinks teachers carry toothpaste with them to school. It makes him seem clueless. Ryan?s friend changes from a sour puss to a sweet guy. You may have heard of The Mouse and the Motorcycle and Runaway Ralph, this is the third book in the series.
I recommend this book to kids ages 10-17. Even adults will love this 160-page book. You will love how he finds his way through the school.